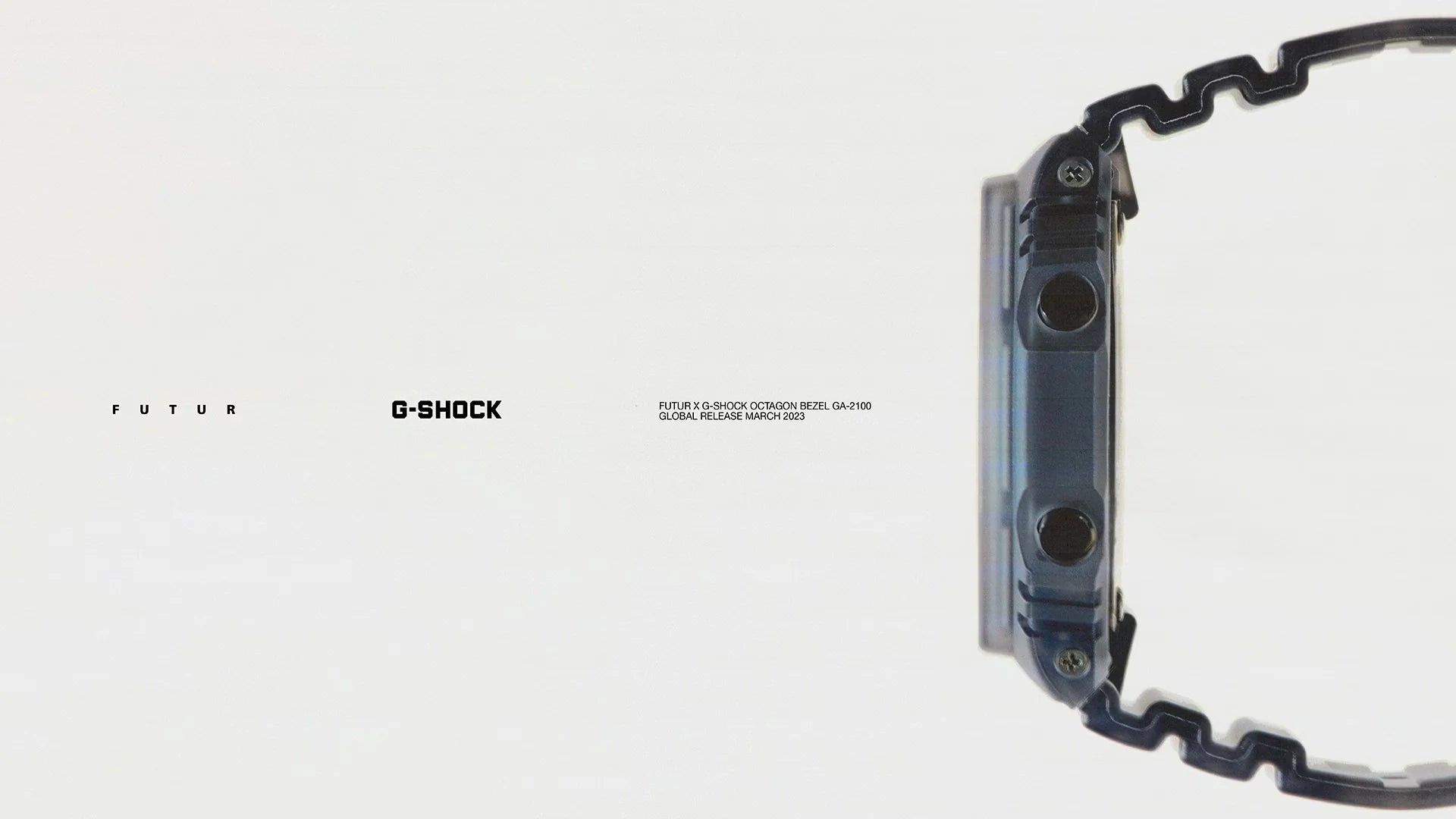 The limited-edition collaboration model
INTRODUCING
GA2100FT
Discover the limited-edition collaboration that brings
together two brands with a shared focus on innovation and design, blending street fashion with G-SHOCK's unending quest for ultimate toughness.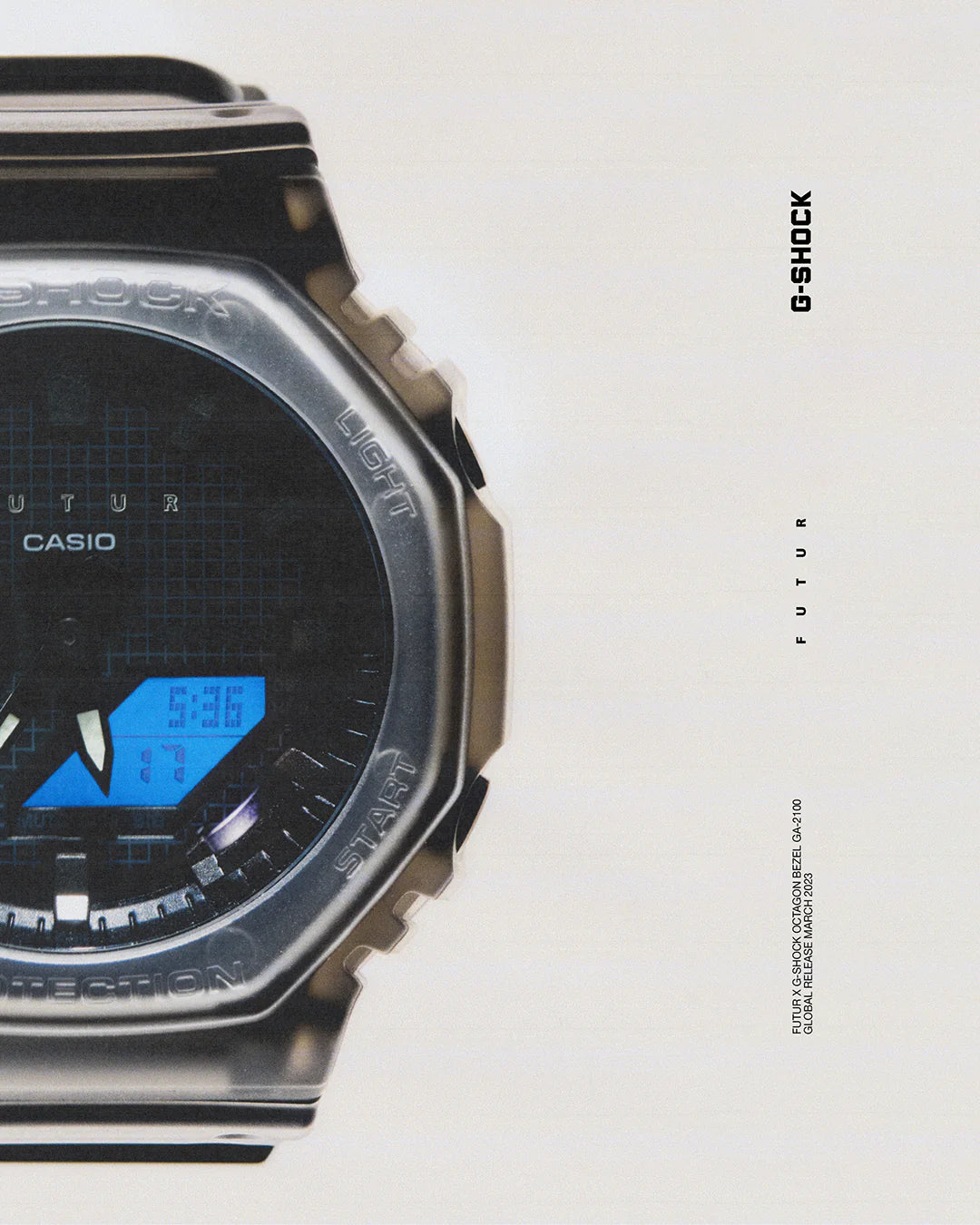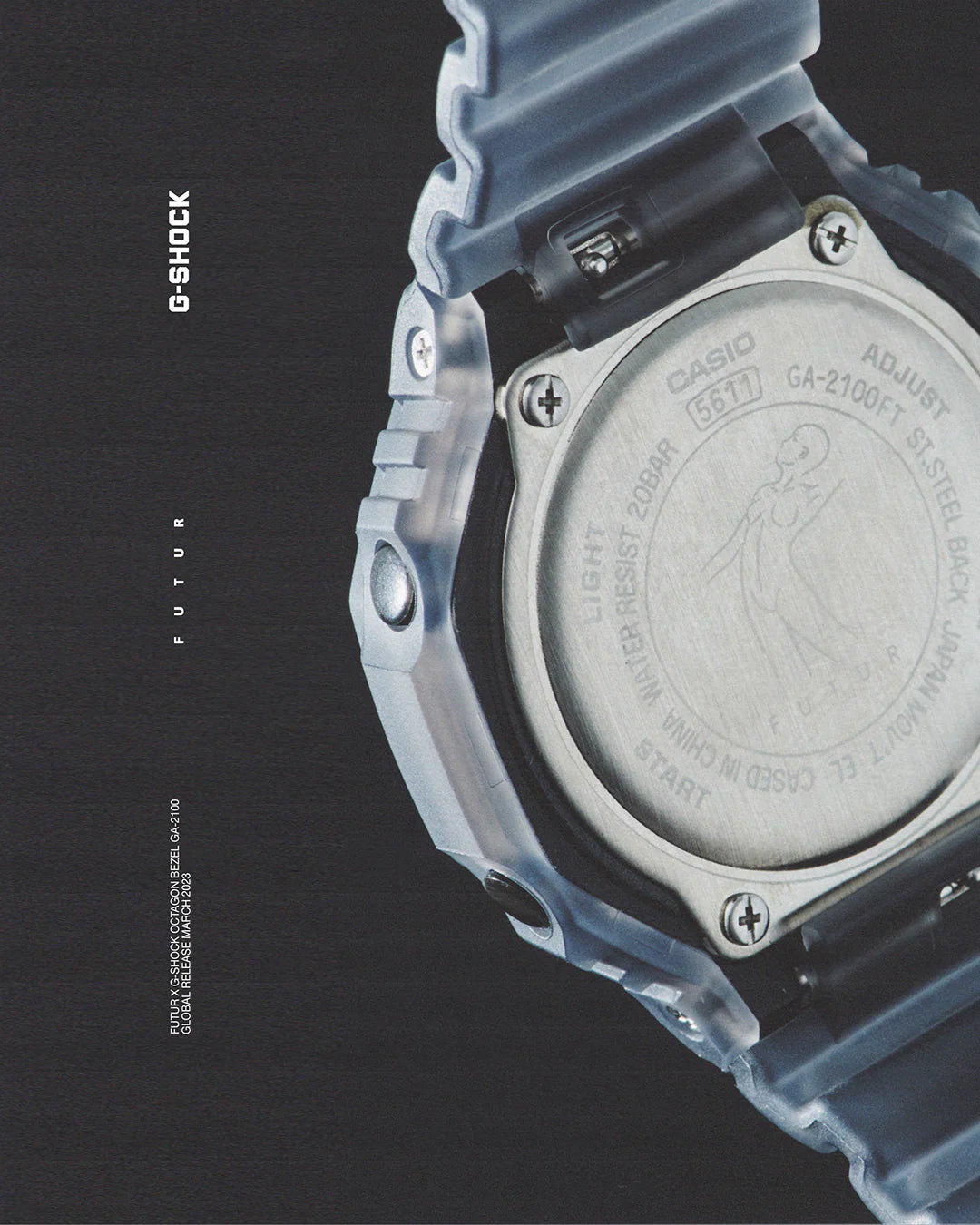 The iconic octagonal GA2100 serves as the foundation for this collaborative style with translucent elements added to the base grey
colour scheme to create a futuristic and monochromatic aesthetic. 
The small inset dial at 9 o'clock is adorned with striking accents, such as a gold indicator hand and the colours of the French flag, paying homage to the heritage of FUTUR.
Simple and timeless, embodying the best qualities of FUTUR on the slim 11.8mm profile of a still-rugged G-SHOCK.
FUTUR was founded by Felix Schaper and Benoit Fredonie in July 2014.
Coming from two different backgrounds, — one from skateboarding, the other from apparel, FUTUR became a brand focused on polished aesthetics rooted in skateboarding with a high quality touch.