IN CELEBRATION
The 50th Anniversary of Japanese Motorsport Pioneer MUGEN
Presenting a collaboration between MUGEN, a brand that is still a leader at the forefront of the motorsports world as it celebrates its 50th anniversary, and EDIFICE SOSPENSIONE, a timepiece born of a "real motorsports" concept. This watch powerfully evokes the valiant racing spirit of MUGEN, capturing the identity of the brand in all aspects of its design, including the colors, logo, and emblem. The band is made of Alcantara, a sophisticated material known for its use in high-end auto interiors, as well. This premium-quality chronograph is more than worthy of this special anniversary.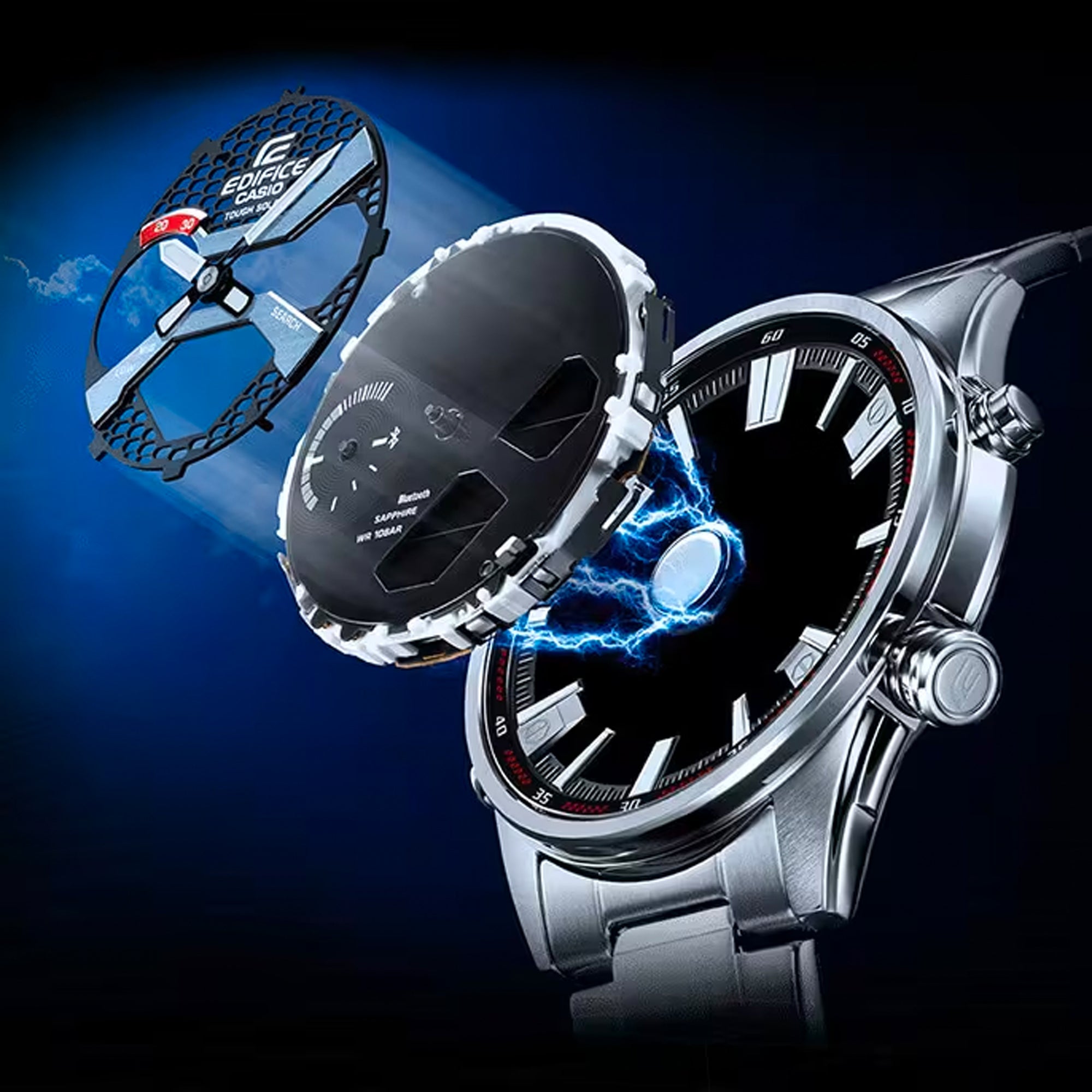 Solar Powered
This original solar power system transforms even weak light
from sources such as fluorescent lamps into ample energy to provide stable operation of various high-load functions.
Learn More
Chronograph
The classic EDIFICE Chronograph. True to EDIFICE, timeless and serving a purpose.
Shop now
Mobile Link
Automatic time adjustment. Easy watch settings. Smartphone link from CASIO- designed for life in the digital age, helping you create a watch style all your own.
Shop now
Carbon case with suspension arm design
ECB40D-1A
Carbon Fibre Reinforced Resin Suspension Arm Design
Unique case design is inspired by formula car suspension with lugs configured in a four-arm arrangement, two above and two below.
BUY NOW